Would you Care to Join Us?
Events
The programme includes occasional talks, coffee mornings, luncheons, receptions, concerts and other cross-cultural activities such as the Friendship/Cultural visits, all of which are designed to promote friendship and understanding between women of member countries or who are members of likeminded organisations.  These events are held in a variety of interesting locations, from private homes, restaurants and clubs, to Embassies and High Commissions and funds raised go, primarily, to the Council's support of Training Programmes (see Courses page).
Where the venue is not restrictive on numbers, events are opened more widely.
In the last few years The Women's Council has joined other organisations with ties to the Commonwealth in sharing an annual event. For example, in 2016 we visited The Middle Temple. Since then we've enjoyed a river trip to Greenwich, including a visit to The Queens House as well as a day in the City of London, visiting Guildhall, Pewterers'Hall and St Lawrence Jewry; the most recent was to The Museum of The Bank of England followed by lunch in a nearby restaurant. The other object of these shared events is to be more aware of our respective aims and provide an opportunity to share ideas.
For more information about these and other events please contact our Events Organisers at :  enquiries-twc@outlook.com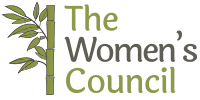 East London Mosque Tour
This is a Special private tour of the historic East London Mosque followed by tea and sandwich lunch.
For details and tickets (£20) contact Gerda Pope: enquiries-twc@outlook.com
Thursday
10:45 AM
24th October 2019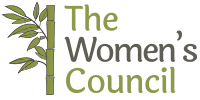 TWC Christmas Lunch at The RAG
'Save The Day' : TWC Christmas Lunch at The Army & Navy Club (The RAG), 36 Pall Mall London SW1Y 5JN (entrance on St James's Square) on Monday 9th December.
To book tickets @ £45 per person please contact Gerda Pope or e-mail 
twc@outlook.com.
Tickets to be booked as soon as possible and no later than Friday 22nd November (no refunds after this date).
Profits will go towards supporting TWC's Training and Scholarship Programme.
Monday
12:30 PM
9th December 2019