Would you Care to Join Us?
Events
The programme includes occasional talks, coffee mornings, luncheons, receptions, concerts and other cross-cultural activities such as the Friendship/Cultural visits, all of which are designed to promote friendship and understanding between women of member countries or who are members of likeminded organisations. These events are held in a variety of interesting locations, from private homes, restaurants and clubs, to Embassies and High Commissions and funds raised go, primarily, to the Council's support of Training Programmes (see Courses page).
Where the venue is not restrictive on numbers, events are opened more widely.
Recently The Women's Council has joined six other organisations with ties to the Commonwealth in sharing a limited number of events. For example, in 2016 we visited The Middle Temple. Since then we've enjoyed a river trip to Greenwich, including a visit to The Queens House as well as a day, this year, in the City of London, visiting Guildhall, Pewterers'Hall and St Lawrence Jewry.
Please contact: Mrs Gerda Pope at info@womenscouncil.org.uk for more information.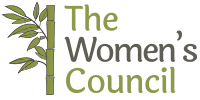 Visit to Apothecaries' Hall
Black Friars Lane, London EC4V 6EJ
The Worshipful Society of Apothecaries lies at the heart of the early foundations of modern-day medicine and remains an important, active and innovative medical institution today. The Society plays a key role in the advancement of specialist areas of medicine, and in the ongoing post-graduate education and qualification of practitioners.
Steeped in history and tradition, the Society was founded by Royal Charter in 1617 and is one of the few livery companies in the City of London to remain professionally based with over 85 per cent of its membership belonging to professions allied to medicine.
Monday
10:45 AM
25th March 2019